Weekly Menu Plan Week 39 slow roasts and braises a variety of dishes for well rounded, comforting week of dinners. As always, dessert is included! This week it's chocolate–one gluten free & decadent and the other on the healthy side.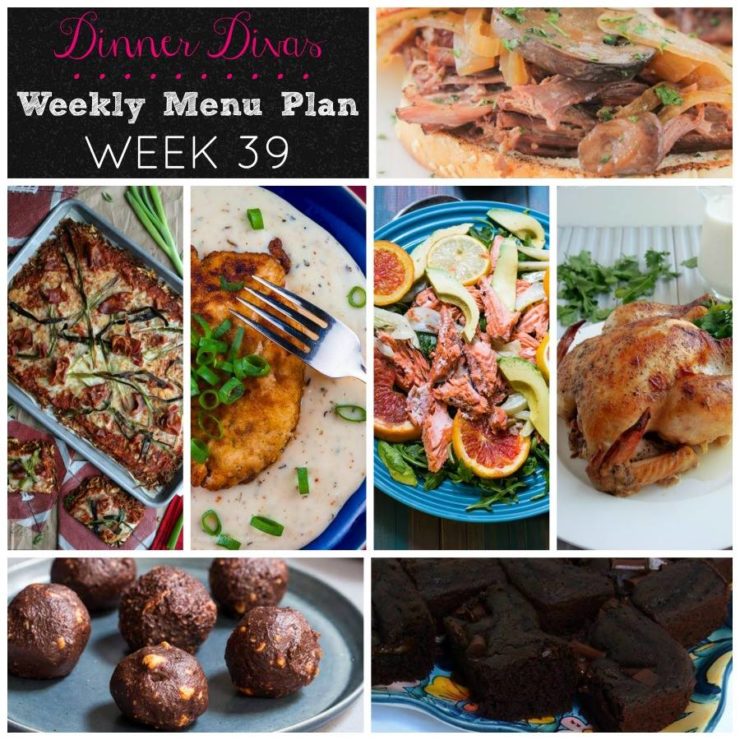 Holy moly! Is it cold where you live? We've gone from below zero wind chills to a balmy 50 degree melt, back down to single digit temperatures. Crazy! That means that we spent a day shoveling a couple feet of snow off of our roof. Once we were done, the snow was as tall as our house!
Then we sent the following two days relocating that snow so that we could see out of the windows again. The joys of Northern Life! We can go ahead and check "Daily Workout" right off of that New Year's Resolution List. We can also check "Cook Dinner Every Night" off the list because the Weekly Menu Plan Week 39 makes it easy. I'm already gearing up for the week ahead with plenty of healthy comfort food, punctuated with a little decadence. Let's take a look: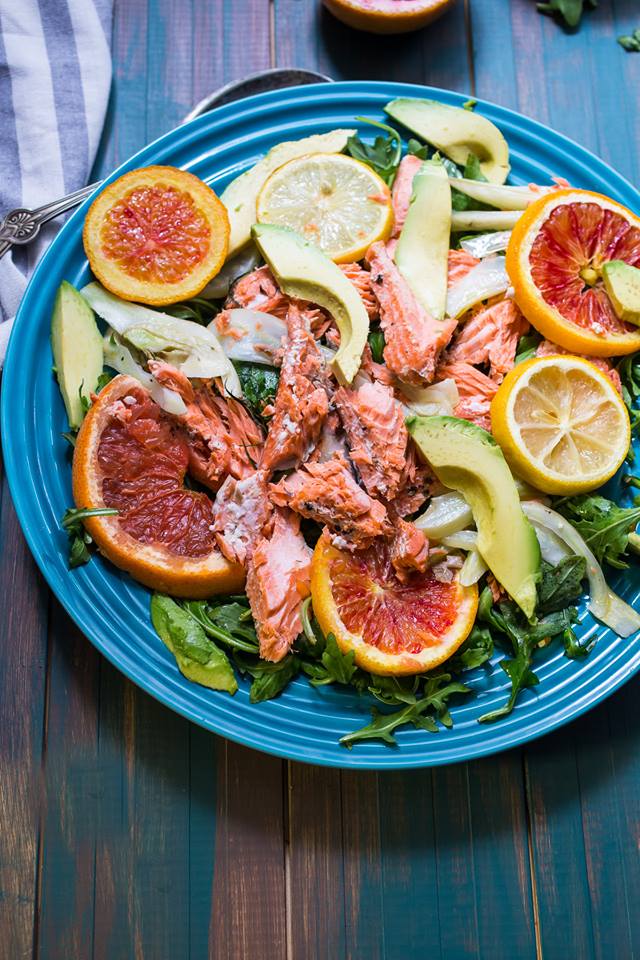 The week begins with Susan/Girl in the Little Red Kitchen's Slow Roasted Salmon with Citrus, Fennel, and Avocado. Don't let "slow roast" scare you on a Monday night. Since salmon cooks rather quickly, slow roasting it still takes less than 30 minutes. Thus making this one bright and flavorful weeknight option. I suggest a simple orange poppy seed dressing for the salad!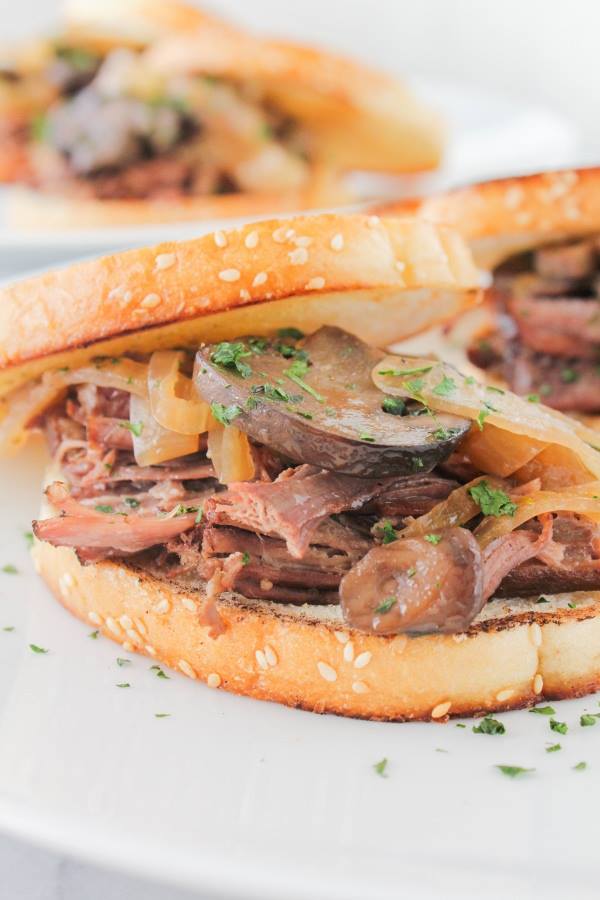 If you have a little time on Tuesday, give these Beer Braised Brisket Sandwiches from The Chef Next Door a try. Braising brisket in a flavorful liquid that doubles as an au jus dipping sauce is just good policy. If you don't have three hours to spare on a weeknight for braising brisket, save this recipe for the weekend. You'll be glad that you did. Try the brisket on jalapeño cheddar burger buns for a real taste sensation!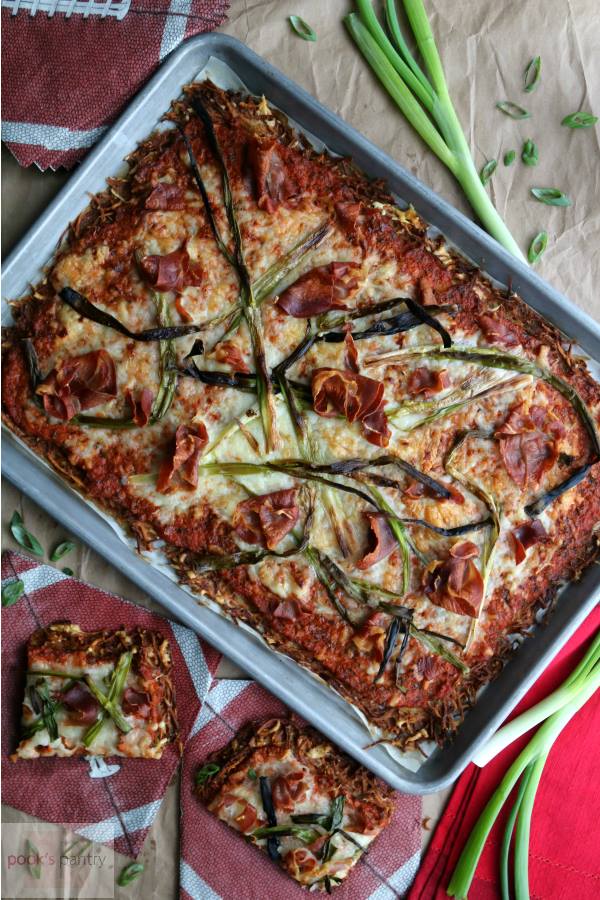 Cheryl/Pook's Pantry brings pizza to Wednesday with her Patatas Bravas Hash Brown Crust Pizza. As usual, my girl introduces me to something new–in this case–Patatas Bravas. Patatas Bravas are simply fried potato cubes tossed in a tomato sauce with a drizzle of aïoli. She takes a few liberties with the naming of the pizza, but it's just so dang fun to say! This gluten free pizza uses crispy hash browns for the base, and what can be better than that?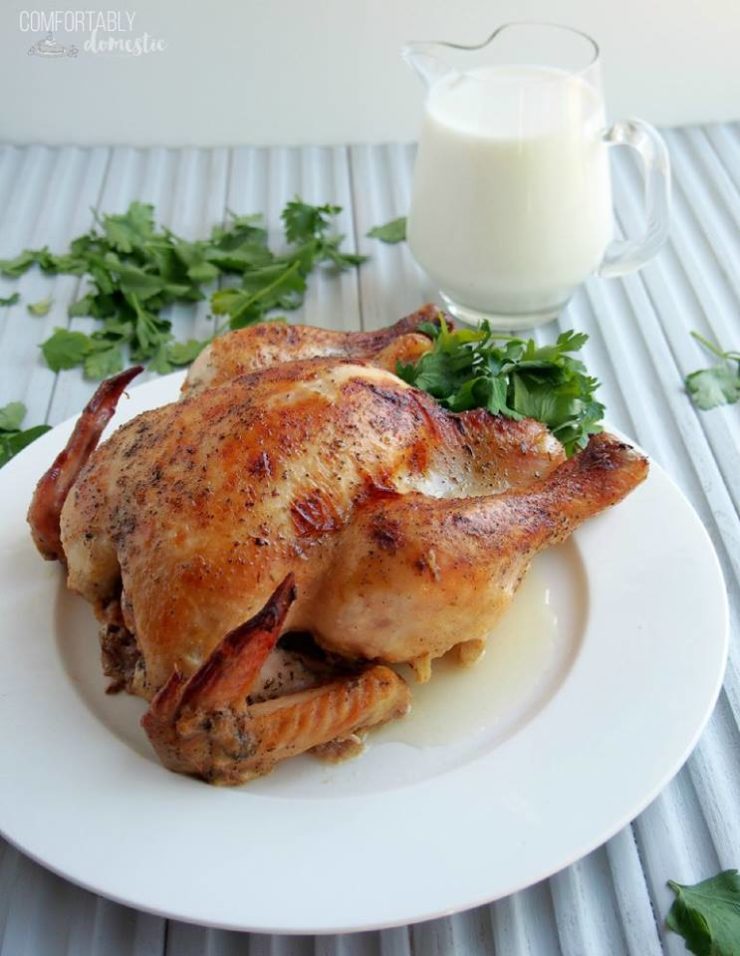 Dinner on Thursday also takes a bit of time, but the vast majority is hands off oven time. My Milk Braised Chicken is tender and juicy because braising a whole chicken in milk seals in the juices! The bonus to roasting a whole chicken midweek is that the leftovers easily morph into chicken and mango quesadillas with brie, or a homey chicken pot pie. Depending on your appetites, you can get three meals out of a single chicken. That's super economical as well as delicious!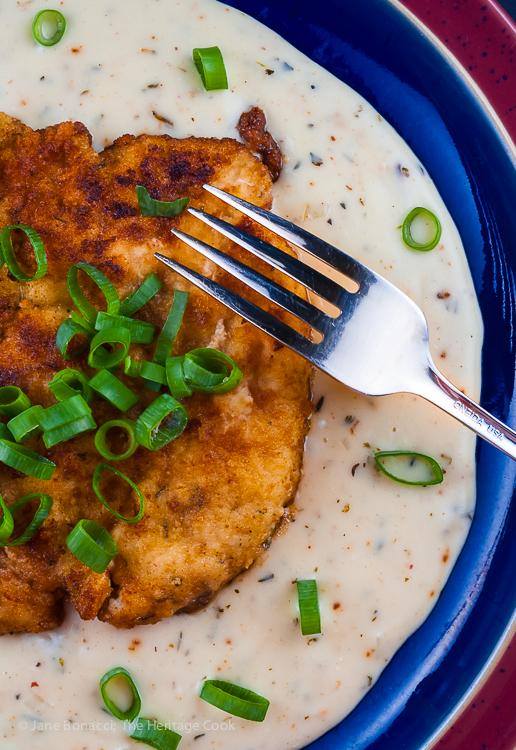 God Bless Jenni/Pastry Chef Online for bringing the comfort to Friday with her Fried Chicken Cutlets with Herb Gravy. If there's anything more cozy than crispy chicken swimming in savory gravy, then I want to meet it! I suggest whipping up a batch of homemade biscuits to sop up all of that glorious gravy. Better yet, make half a batch of regular biscuits, then use the flavor variation chart in the biscuit post to make the other half sweet to go with your weekend coffee. I'm a fan of the cinnamon raisin biscuits myself!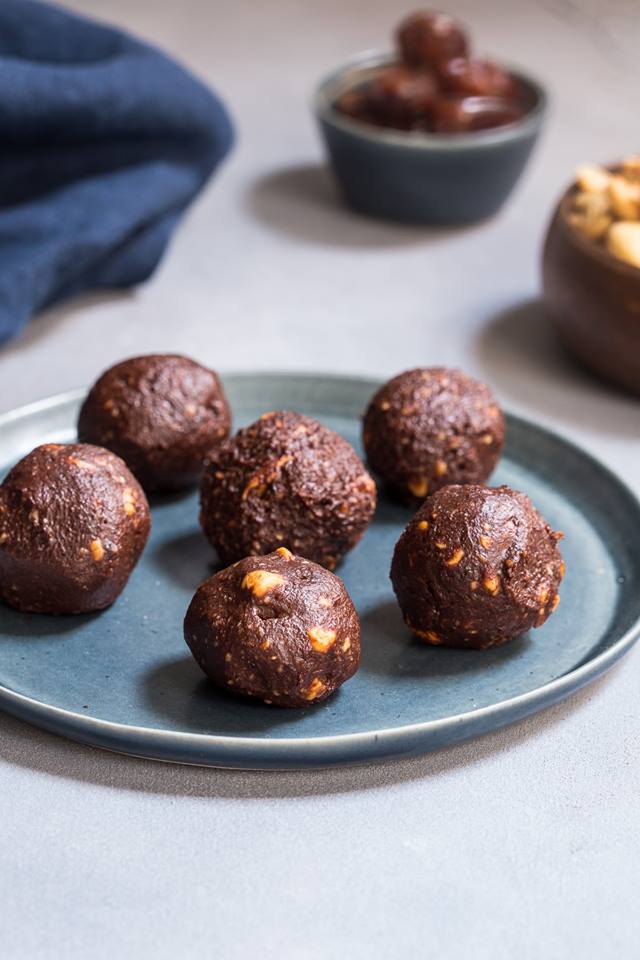 After you run off the fried chicken & gravy calories on the treadmill Saturday morning, try Susan's Chocolate Cashew Energy Bites for a little pick-me-up.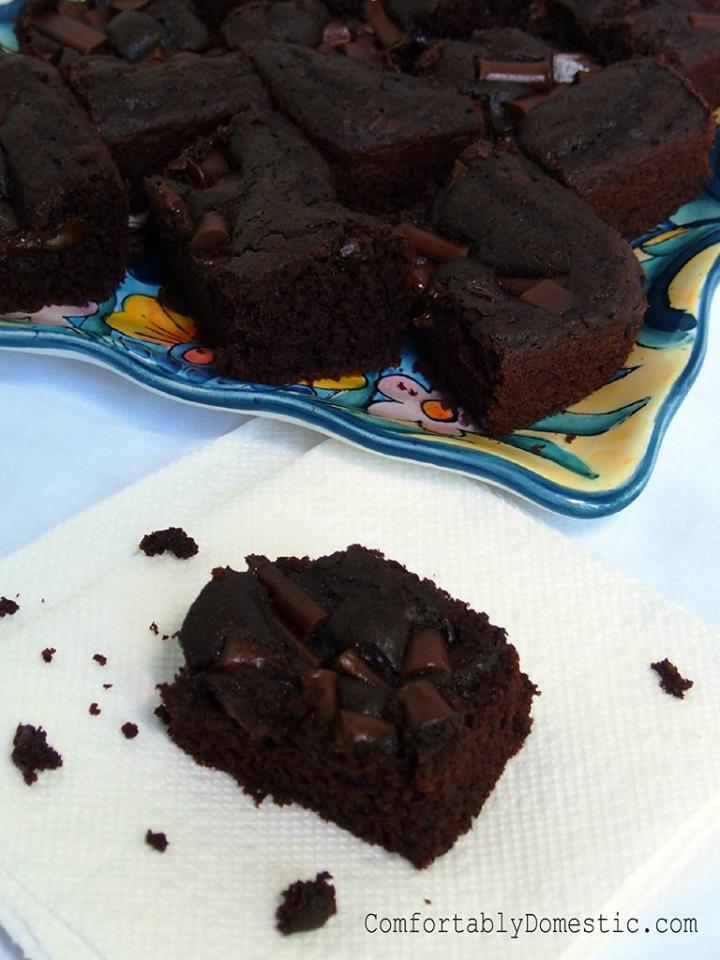 If you are feeling the need for something a little more indulgent, try my Gluten Free, Egg Free Brownies. I created this recipe for a chocolate-loving friend with EoE that can't eat wheat or eggs. I must say that you'd never know anything was missing by the rich flavor of these brownies!
Have a great week, Friends!
What stands out as extra delicious on the Weekly Menu Plan Week 39?