Several months ago, I started working on a recipe for a real blueberry cake recipe.  You know, one that has a distinctly blueberry flavor, and tastes like cake, not a muffin.  I was also looking for just the right frosting flavor combination that would compliment the blueberry cake, but not dilute the flavor.
Naturally, I asked my facebook friends what they thought–and they had a lot of great ideas!  But it was my brother that came up with the idea of infusing tea into the frosting. He thought that the tea was a subtle enough flavor to compliment, but not overwhelm the cake.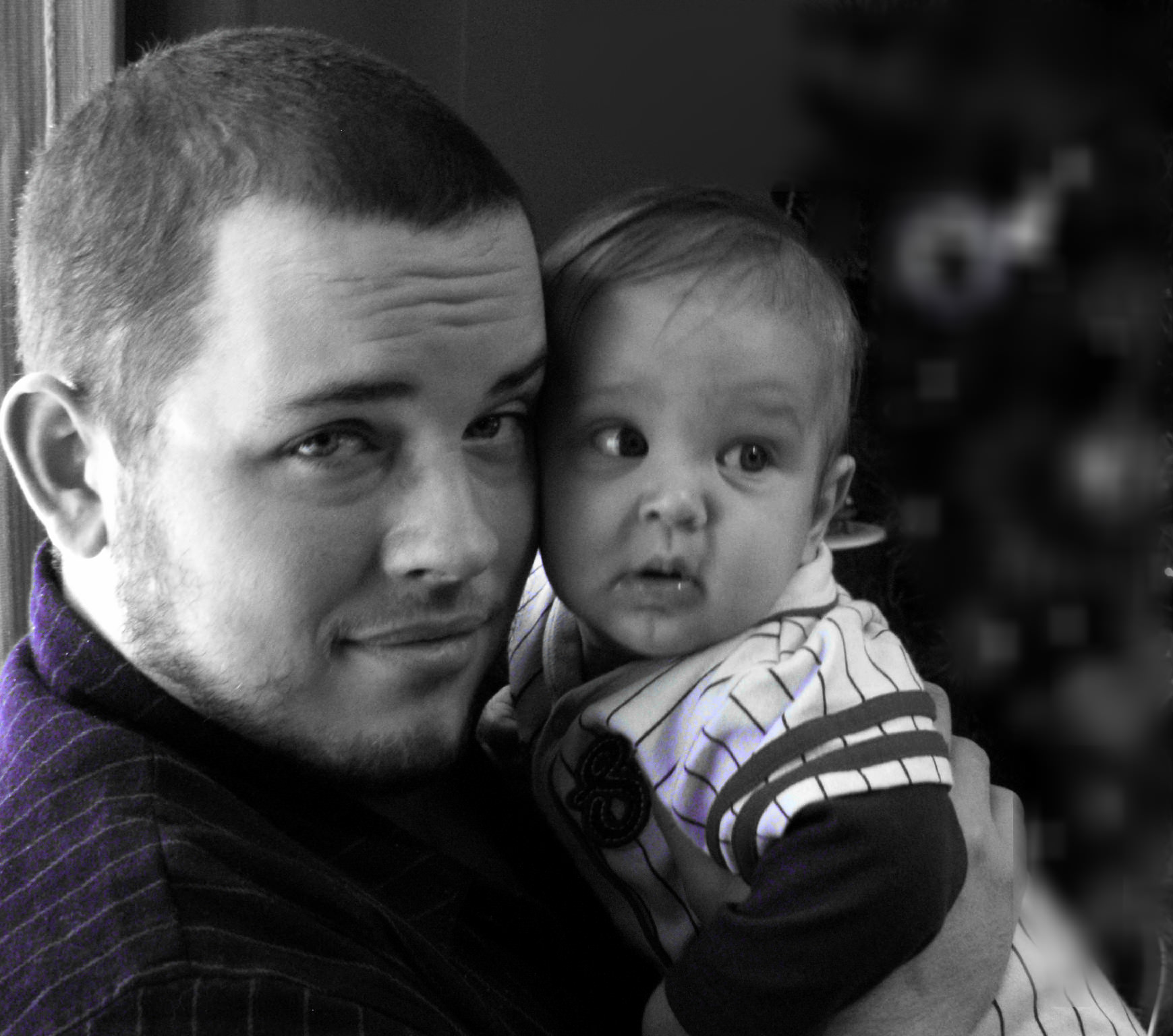 My brother is a smart man.  Oh! For all you sweet ladies out there that are looking for a thoughtful man that can cook, and is incredibly talented–he is single. A real catch!
Yeah. He's pretty much gonna kill me for that one.  Love you Chris!
So I started playing around with tea-infusions.  I ended up infusing my favorite lemon tea into the butter and tweaking The Only Frosting You'll Ever Need. I just made sense, you know?  Creating a recipe to honor someone I love that was affected by cancer is a heavy proprosition. Tea has always been very calming to me.  Besides–lemons and blueberries were made for each other!  The cream cheese doesn't hurt matters, either. So this frosting? Makes the cupcakes! So stay with me here–this frosting is not as complicated as it sounds, and is oh so worth the effort!
But you'll have to wait for the blueberry cake recipe until later this week. 😉  My smart, talented, single brother helped me with that recipe, too.
Lemon-Tea Infused Frosting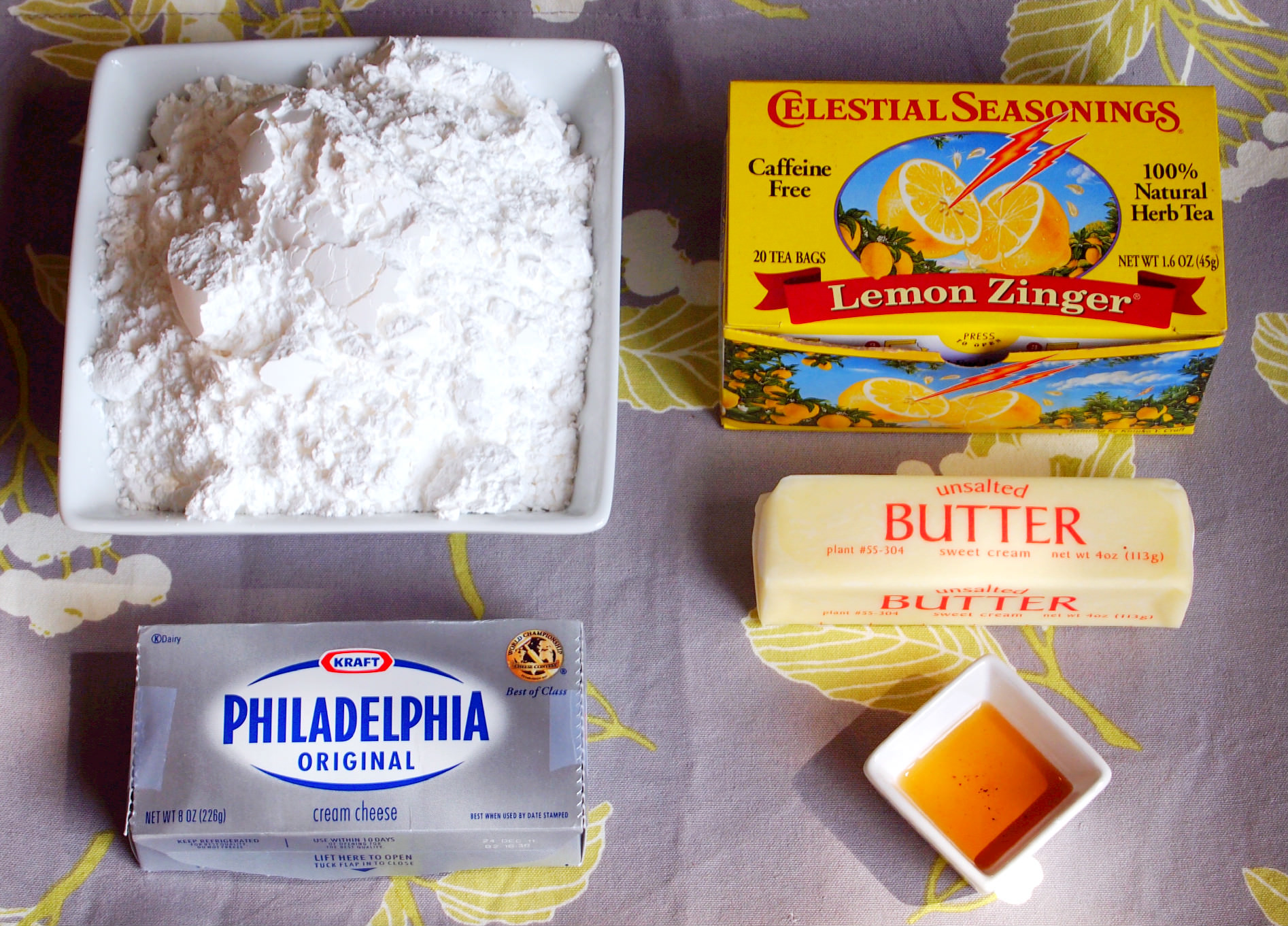 You'll need powdered sugar, Celestial Seasonings Lemon Zinger tea, butter, vanilla extract, and cream cheese.  I used Celestial Seasonings Lemon Zinger tea because it has a very strong lemon flavor that I knew would shine through the cream cheese and powdered sugar.  Although this method can be applied with any type of tea, so use your favorite and have fun with it!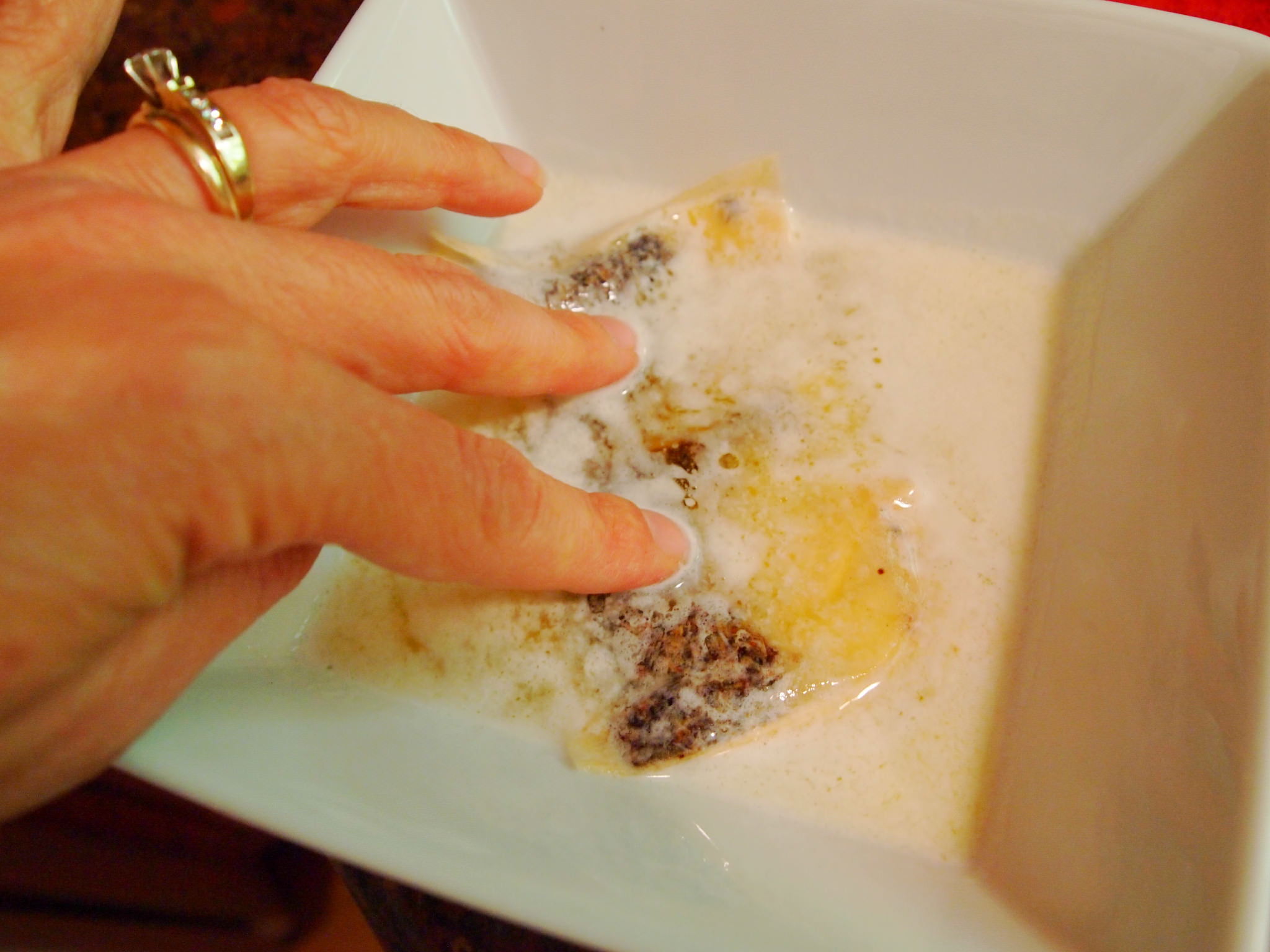 Put the butter in a microwave safe bowl, and place it in the microwave. Heat the butter on 60% power for 50-60 seconds, or until butter is just melted. (This can also be done in a saucepan.)  Submerge 3 tea bags into the melted butter, and continue heating in the microwave for 5 minutes, on 20% power. Remove the bowl from the microwave and allow the tea to steep in the hot butter for 3 more minutes. (Or simmer in the saucepan over low heat for 5 minutes total.)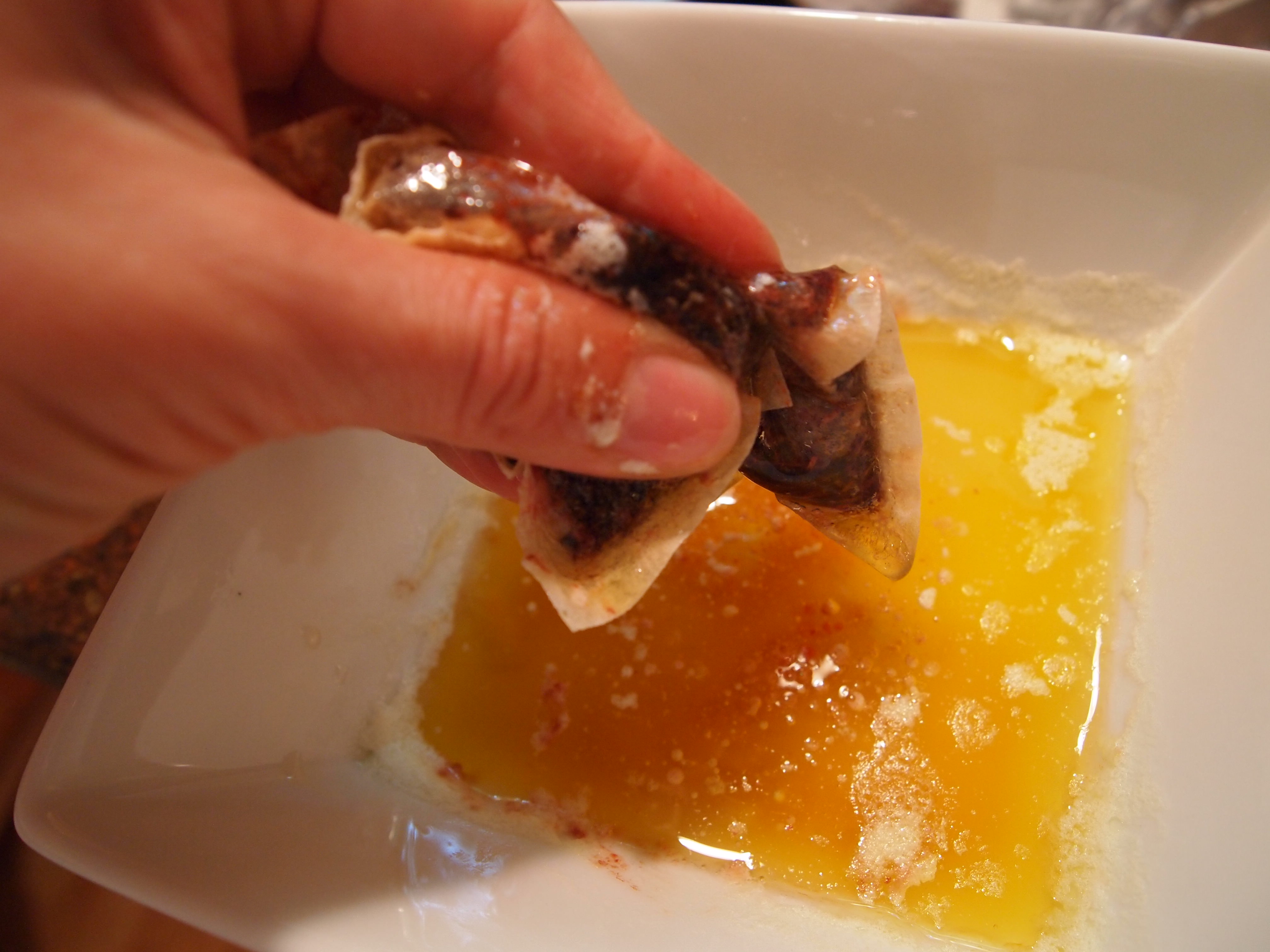 Squeeze the tea bags to wring out any butter that was absorbed.  Don't be shy! We want all the flavor squeezed right out of those tea bags and into our butter.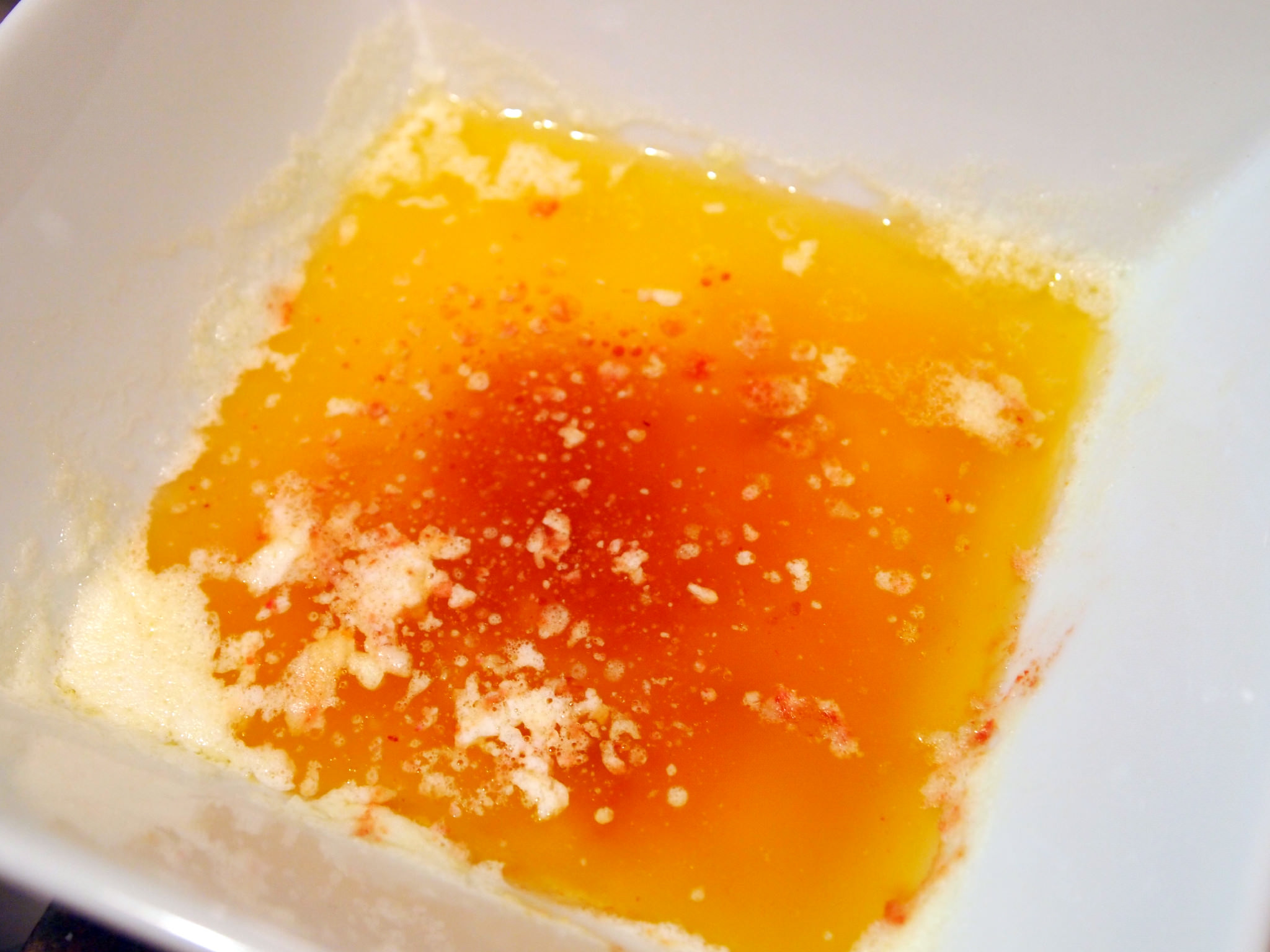 The deep amber color reminiscent of sun spots is the tea infusion.  Taste a bit–it's wonderful!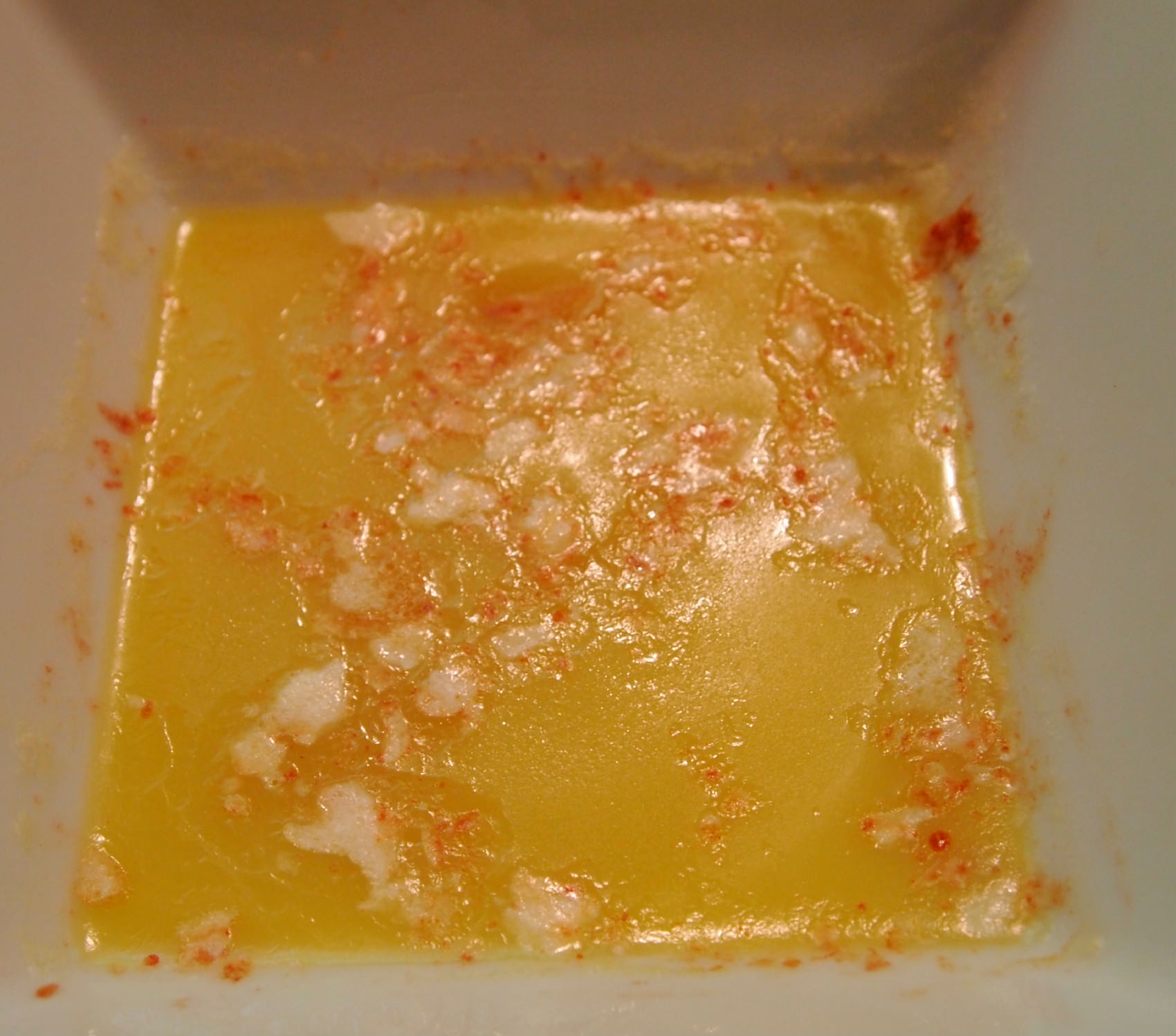 Allow the infused butter to cool to room temperature and mostly re-solidify.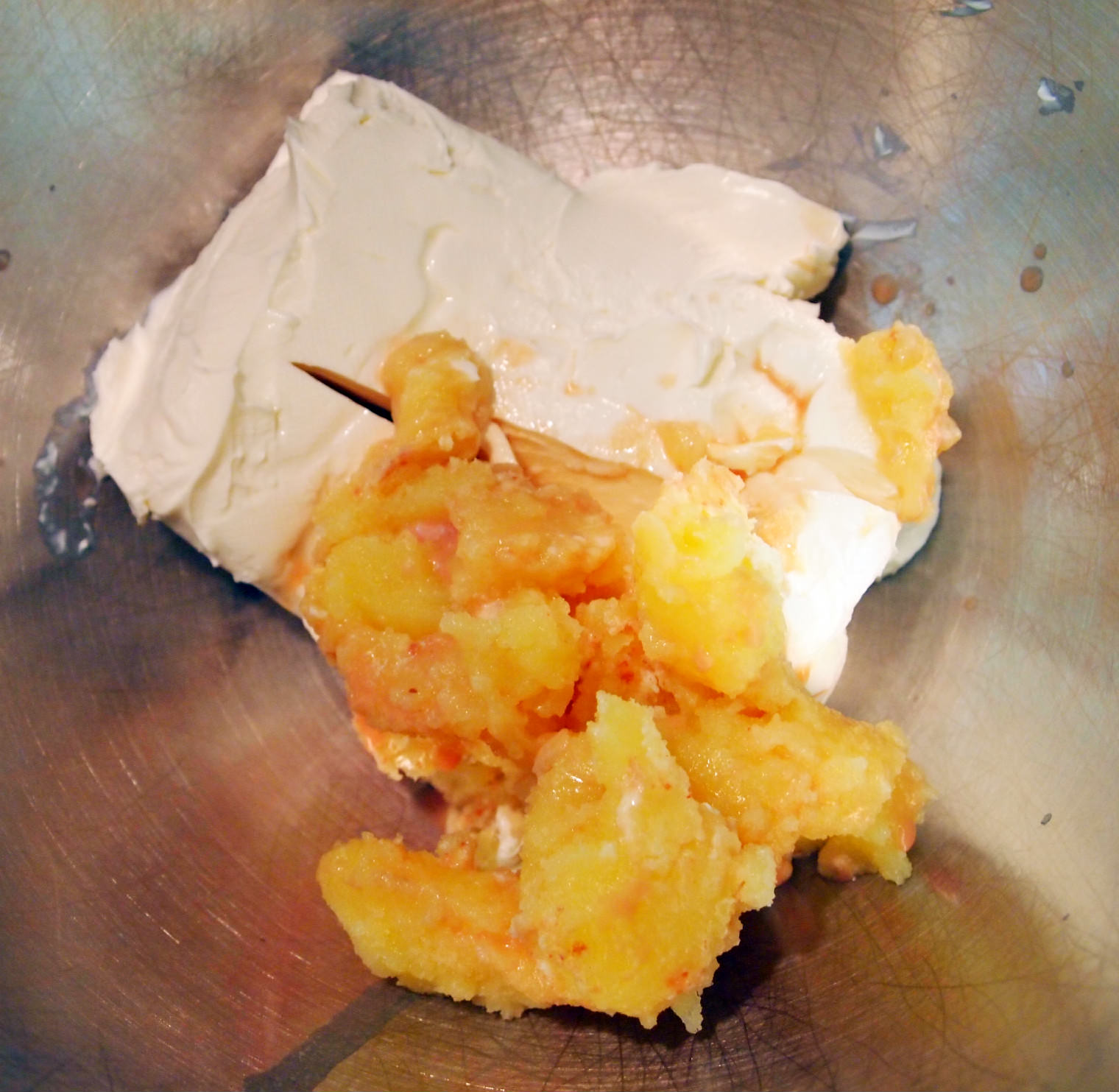 Blend the room temperature infused butter and cream cheese together in a large bowl.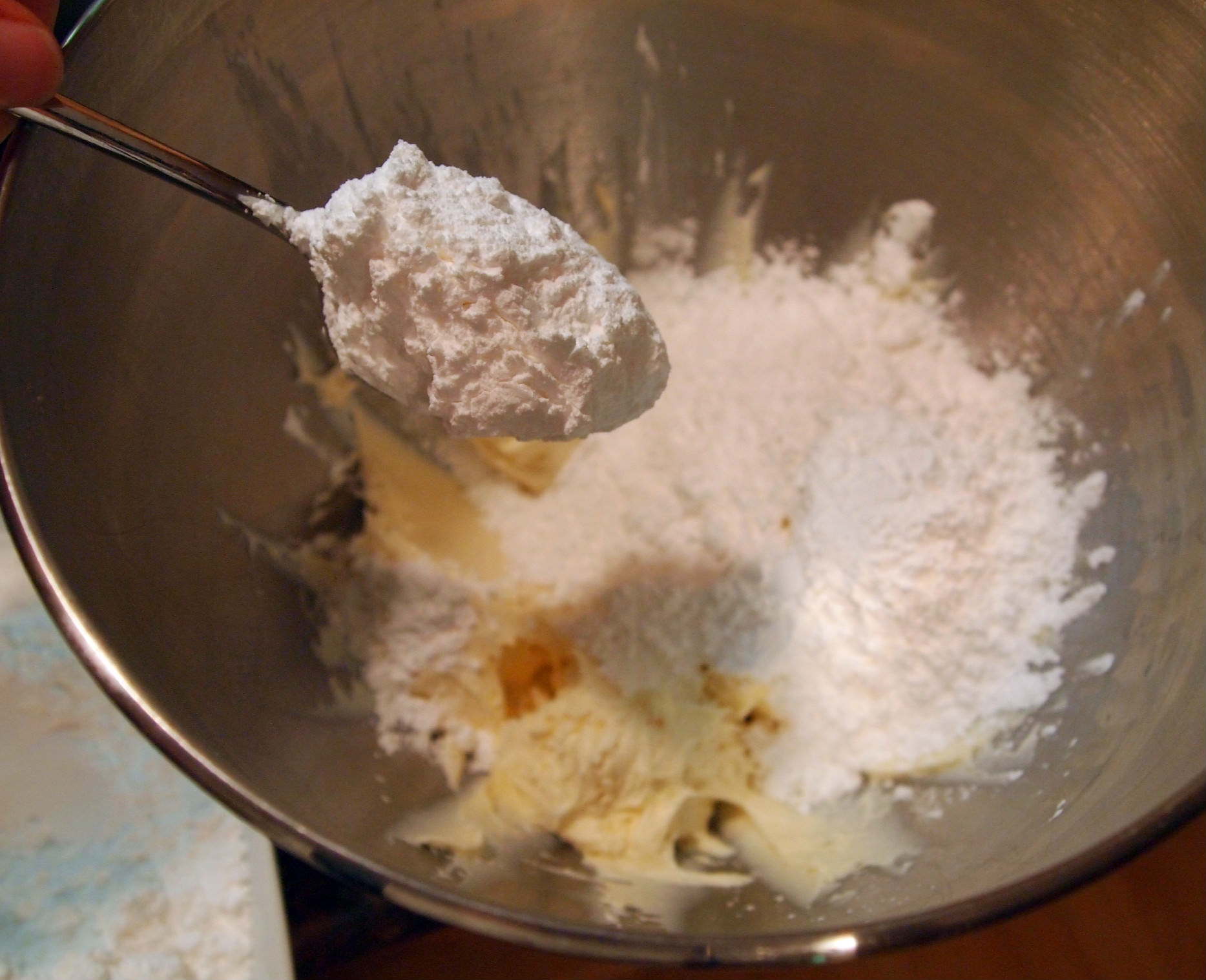 Mix in the powdered sugar, one-half cup at a time, until smooth.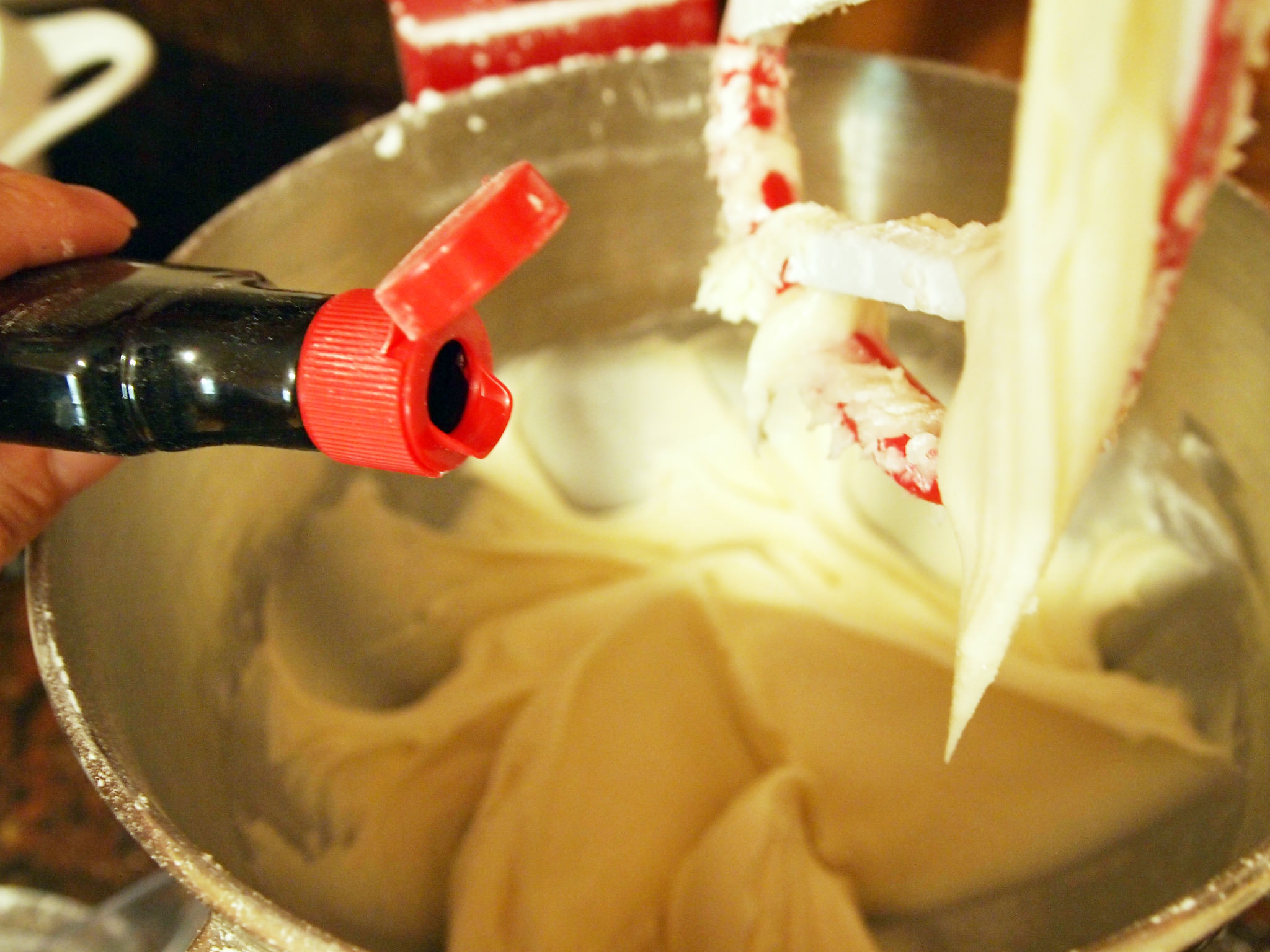 Add a dash of vanilla extract, and stir to combine.  (I used clear vanilla so that it wouldn't tint the frosting a slight beige color.)  This frosting has a very soft consistency. If you prefer a stiffer consistency, add more powdered sugar, one-half cup at a time, until the desired consistency is reached.
Then frost until your heart is content. And really? How could your heart not be content with a cupcake like this in front of you? Cupcakes bring  joy to the world!
Lemon Tea-Infused Frosting
http://comfortablydomestic.com
Makes About 4 Cups
½ C. (8 Tbs.) butter
3 Celestial Seasonings' brand Lemon Zinger tea bags (or ¼ C. loose tea)
8 oz. cream cheese, at room temperature
3 ½ C. powdered sugar (or more, depending on desired consistency)
½ tsp. clear vanilla extract
To Infuse Butter:
Melt butter in a small saucepan set over low heat. (Or in a microwave safe bowl for 1 minute on 60% power.)
Submerge tea bags to the melted butter, and continue to simmer over low heat for 5 minutes. (or microwave on 20% power for 5 minutes, then steep for 3 more on the counter.)
Remove tea bags, and squeeze them well to release all butter from the bags. Or if using loose tea, strain tea out of butter by pouring it into a mesh strainer that has been lined with cheese cloth. Squeeze the cloth to get all the butter out of it.
Let butter cool to room temperature. Butter will re-solidify, but remain soft.   Stir the softened butter before using.
To Make Frosting:
Cream together cream cheese and infused butter until fluffy.
Stir vanilla extract into the creamed mixture.
Sift or whisk powdered sugar to aerate.
Stir powdered sugar into cream cheese mixture, 1 cup at a time, until well blended.
Makes enough to generously frost a 13 x 9 x 2-inch pan, 24-28 cupcakes, or an 8-inch layer cake.
Notes:
This makes a soft consistency frosting.

For a stiff decorator frosting

: add more powdered sugar, ½ cup at a time, until desired consistency is reached.  Be aware that more powdered sugar will dilute the tea flavor of the frosting.
Other flavors of tea may be used to infuse the butter.  Fruit or spice tea varieties taste the best.